Christmas Concert with The Martins
Sunday, December 15, 2013, 6:00 PM - 8:00 PM
Location: Parkway Baptist Temple, 65 Stuart Drive, Fort Oglethorpe, GA US 30742
Download: Download Event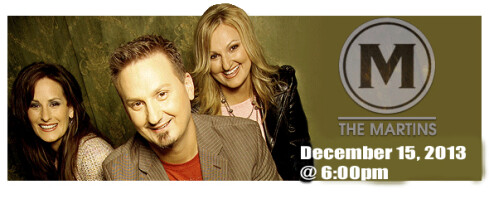 Come Join us for A Night in Bethlehem with Southern Gospel recording artist The Martins! After the concert, guests will be guided to our Fellowship Hall, located behind the church, to meet The Martins, and along the way experience a live reenactment of that first Christmas day when Christ was born. We cannot think of any better way to brighten up your Christmas Season. So join us on December 15, 2013 for a great Christmas Concert, and an unforgettable experience in the reenactment of Bethlehem!
About The Martins: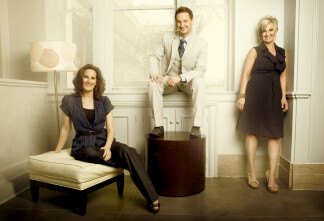 It's a New Day for legendary vocal group, The Martins. Their three-year labor of love is complete, and the end result is a brand new recording, appropriately titled New Day. Filled with all new song, featuring the trio's unmistakable harmonies.
During the 1990s, The Martins rose to national and international success, showcasing their stunning and distinctive harmonies before a vast array of audiences, from Bill Gaither's multi-award winning Homecoming Video and Concert Series to the White House to Carnegie Hall. Over the years the trio garnered six Dove Awards from the Gospel Music Association, a Grammy nomination and multiple hit songs.
After a 10-year hiatus from touring together, the siblings return this year with renewed family bonds, as they take a fresh step forward both musically and spiritually. "We took some time off to recharge on all levels," states oldest sibling, Joyce. Energized and excited about the future, the three are thrilled to be back on stage together. "When we first came off the road, we really didn't have a plan to get back together, but when we were approached with the idea, once we got back on stage, it just felt right," Joyce shares.