March to Missions Revival
Sunday, March 02, 2014, 6:00 PM - Wednesday, March 05, 2014, 8:00 PM
Location: Parkway Baptist Temple, 65 Stuart Drive, Fort Oglethorpe, GA US 30742
Download: Download Event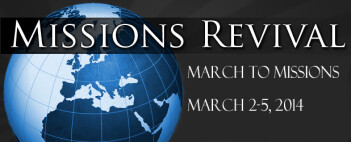 Schedule of Service Times:
Sunday Service:
Morning Service @ 10:45
Evening Service @ 6:00pm
Monday Service: @ 7:00pm
Tuesday Service: @ 7:00pm
Wednesday Service @ 7:00pm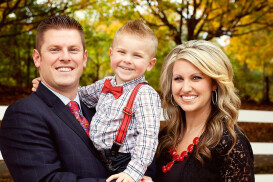 The month of March at Parkway Baptist will be themed, "March to Missions." The entire month will be an emphasis on the missional mandate from our Lord, who said, "...Go ye into all the world, and preach the gospel to every creature" (Mark 16:15). To get started in the right direction, I am asking you to join me in prayer and support for our March to Missions Revival with Evangelist C.T. Townsend, and music provided by the Billy Sampson Family and our wonderful Parkway Baptist Choir. These men are both gifted and godly evangelists, who are filled with a desire to encourage and engage God's people. Mark your calendar for March 2-5th for this exciting time of renewal and revival at Parkway Baptist.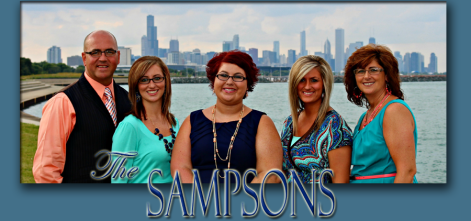 Along with the revival, Roy Harper and I will be creating some missional opportunities within our community. Beginning with a Widows Dinner on March 8th at 5:00pm in Glenn Boatner Hall. The early church in Acts made it a priority to minister to the widows of the church. In keeping with their example, the dinner will be a way for us to show them that we care about them. Watch the bulletin for opportunities like this, and let's make the month of March a month to be Missional.
Missional Until He Comes,
Dr. David L. Sampson
Psalm 96:3