Sunday School Teachers
Meet Our Adult Teachers...
Heaven Bound Class
Teacher: Rev. Jerry Jeffers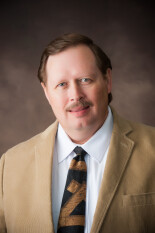 I joined Parkway in July 1976. I met my wife there in 1979 and we were married at Parkway in 1983. I have served as a Sunday School teacher since 1980, as a Lay Preacher since 1983, and as a Deacon since 1997. The Heaven Bound Class is a close knit group of couples in their 30's, 40's and 50"s. In teaching, I stress an emphasis on Etymology (the study of the origin and meaning of words). Just one word in the Scripture can have a powerful life changing meaning. "For by grace are ye saved..." (Grace-acceptable, favor, benefit, gift).
The Fellowship Class
Teacher: Lonnie Satterfield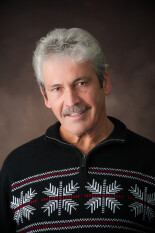 After being raised in church and thinking for years that I was saved, I sincerely accepted Christ on November 28,1968 at the age of twenty-one. The Lord has created in my heart the desire to understand what the Bible really teaches. My intentions for the Fellowship class is to enable each student to be ready to answer others Biblically concerning Biblical subjects. (Colossians 4:5-6)
Joy Makers Class
Teacher: Sam Meek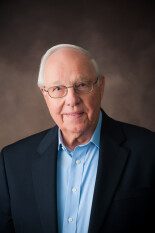 The Joy Makers class is a fellowship of mixed adult ages. Being a teacher of the Word of God for over well over 50 years, it has always been my desire to honor the Lord and to teach all of the Word of God. I believe that all of the Word is necessary so that believers in Christ may grow in the faith and the knowledge of our Lord and Savior, Jesus Christ.
College and Career
Teacher: Pastor Todd Flanagan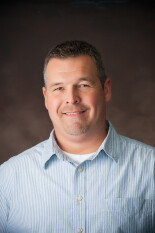 At the age of eight, I walked the aisle and made a profession of faith, and again at the age of ten. It was not until January 28, 1984, however, at the age of thirteen, that I truly came to know Jesus as my personal Savior. I knew the Gospel story; I believed Jesus was the Son of God; I believed the Bible was the word of God, But on Saturday night, January 28, 1984, during a revival at my church, I was gloriously saved! That night I saw myself as the wretched sinner I was, and the wonderful Savior Jesus is. I realized that it was my sin that put Christ on the cross; he took my punishment and place on the cross meant for me. What a difference HE makes when HE becomes more than just A Savior, but HE becomes YOUR Personal Savior!
It would be thirteen years later(1997) that I would fully surrender my life to the Lord and answer the Lord's call on my life to preach the Gospel.
Highways and Hedges Class
Teacher: Dan Sims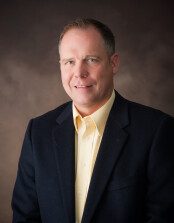 I thank God for His wonderful salvation and the gift of eternal life. It is a joy and privilege to teach the Highways and Hedges class at Parkway Baptist. One of the most prolific verses in the Bible commands us to study to show ourselves approved of God with the result of rightly dividing the Word of God (II Timothy 2:15).
My desire is to join with my class in discovering the spiritual facets of living a Christ-centered life. It is important to understand those facets and live with joy, preservation, awareness, and commitment to the cause and commission of Christ.
Esther Class (A Ladies Class)
Teacher: Billie Nash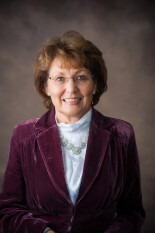 The Lord has allowed me to stand before the Esther class each Sunday and minister to them as well as them to me. My goal in our class is to teach the Word of God in such a way to our ladies that is both practical, theological, and relevant. My mission is to encourage each woman to become a prayer warrior which is very effective in the life of our church (Cf. James 5:16). I know that you will receive a blessing by fellowshipping with the ladies of the Esther Class. We are located in the first hall of the educational section of the church. I hope to see there.
Ruth Class (A Ladies Class)
Teacher: Betty Kirk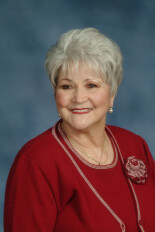 I was saved at the age of nine and have taught adult lady classes for over forty years. The Ruth Class is such a blessing to me and everyone is so special. Each Sunday these ladies support one another as we study. I know that God has placed me with this special group of ladies to teach the principles and precepts of the Bible. I enjoy each time I get to fellowship with them. On behalf of our class, I would like to extend an invitation to our ladies to join us in Sunday School. We are located in the back section of the educational building on the left-hand side. Hope to see you there!
Crusaders Class
Teacher: Greg Taylor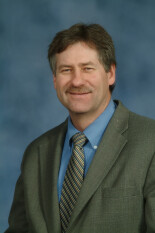 Welcome to Parkway Baptist and the Crusaders class. I have had the wonderful privilege in teaching this exciting group of people for many years. This adult class of men and women (usually 40 yrs. and up), are truly a blessing. If you are looking for a class of mixed aged adults, that has a good mixture of singing, testimonies, prayer requests, and where the Word of God is taught in a way that will inspire and encourage your heart, then on behalf of our class, I would like to invite you to come and join us in the Crusaders Class. We are located in the choir room.
BASICS
Teacher: Jay Samples

Believers Class
Teacher: Tony Bennett
Covenant Keepers

Teacher: Travis Rodgers
Meet Our Childern and Student Teachers...
Tiny Tots Class (2's & 3's)
Preschool Teacher Amy Blesch
Sunshine Class (4's & 5's)
Preschool Teacher: Joshua and Donna Wysong

Primary Class (Ages K-1st Grade)
Teacher: Karen Payne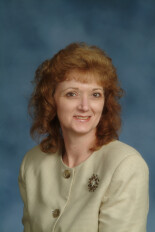 The Primary Class is located on the second floor of the Sunday School building. At the beginning of each school year, the students select a theme and we decorate our classroom based on the theme. We have an interactive classroom and all students participate in many projects. My goal as the teacher is to teach basic Biblical principals to the children:
A) Each child is a gift from God and wonderfully made (Psalms 139:14)
B) Sin is what separates us from God (Romans 3:23; 5:12)
C) Trusting in Jesus Christ as your Savior is the only way to receive salvation (John 14:6)
Primary Class (Ages 2nd-3rd)
Amanda Altman
I was looking and praying for a way to become more involved in church and then the opportunity of teaching Sunday school was presented to me. My prayer is that God uses me to provide an environment where young children can thrive in the learning of God's Word and apply it to their lives. I am so excited to be a part of the Parkway Baptist Children's Ministry. I strive to instill a love and passion of learning God's Word with the second /third graders while in Sunday School. It is a great place to learn and grow through the reading of bible stories and discussions that are age appropriate. Please join us for a fun time of learning God's Word.
Friendship Class (Ages 4th-5th Grade)

Teacher: Alicia Edwards

Middle School Class (6th-8th Grade)
Teacher: Jake Bradley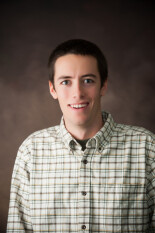 High School (9th-12th Grade)
Teacher: Steve Bradley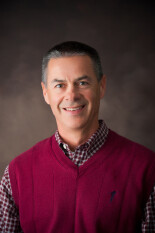 The Lord has allowed me to teach the High School Sunday School class for 15 years. My goal is to equip our teens with Biblical principles that will help them as they grow in maturity through a very important time of their life. I have also worked with our youth group for over 20 years and serve as a deacon in our church. Working with the youth group over the years has allowed me to stay in tune with the issues and problems our teens face.
College and Career (18-26 years old)