Reading List 2014
If you are looking for something to read in 2014, let me recommend the books listed below. Each book has enriched my Christian life and ministry. Enjoy your time reading.


Missional Until He Comes,
Dr. David L. Sampson
Psalm 96:3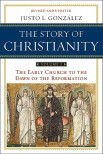 The Story of Christianity tells the amazing story of Christianity from its fragile infancy to its pervasive dominance at the dawn of the Protestant Reformation. The author lays out all the dramatic events and colorful characters of the past that helped to shape Christianity. If you love studying Church History you will love reading this book.

In Across the Spectrum, the authors carefully examine positions taken by evangelical scholars on several doctrinal issues. They lay out the biblical, theological, and philosophical arguments for each position in point-counterpoint fashion and discuss possible objections. This book is must read for those who love looking back to history.

Dr. Jerry Vines, is not only a great preacher, speaker, pastor, and teacher, but I am honored to call him my friend. The book entitled, Preach the Word, is a book of essays written by men who understands the value and importance of preaching. Each practical chapter addresses a vital area of good expository preaching. Written in honor of Dr. Vines' lifetime of preaching ministry and by authors influenced by his preaching ministry. "Preach the Word" would be an ideal gift book for any pastor or someone wanting to study God's Word.
The Explicit Gospel by Matt Chandler, challenges believers to come to grips with the clear message of the gospel. It is a call to true Christianity, to know the gospel explicitly, and to unite the church on the amazing grounds of the good news of Jesus. You will enjoy not only Matt's humor, but his humility and sincerity for reaching people with the gospel of Jesus Christ.

Albert Mohler's book, The Conviction to Lead, was one of my favorite books to read in 2013. His 25 principles for leadership that matters will inspire and encourage today's leaders; no matter how long they have been in leadership.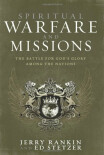 Without a doubt Spiritual Warfare and Missions was one of the most eye-opening missional books that I have read. In this book by International Mission Board president Jerry Rankin and noted missiologist Ed Stetzer, the authors call out Satan's ongoing strategy to convince Christians that the Great Commission is optional. Through deceit, he is eroding the authoritative mandate of Scripture, leading believers to tell themselves that international discipleship is a task better left to denomination and mission agencies—not the sort of kingdom work that every believer can do. Indeed, by taking up the call to action here, we can be sure that the kingdoms of the world will become the kingdom of the Lord.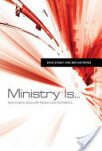 In dozens of brief yet powerful chapters, Ministry Is . . . presents a Bible-based guide to serving God in the local church. The insights here from authors Dave Earley and Ben Gutierrez are perfect for those considering church ministry as a vocation and applicable to anyone desiring to serve intentionally through the church. With every entry, they stay laser focused on making the reader "a spiritual change agent, a difference maker, and impact player for Jesus Christ."