David Burney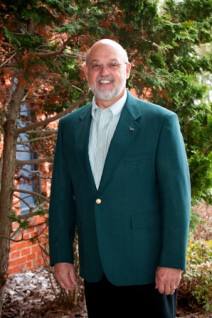 I was born on February 02, 1951, in Fort Bragg, North Carolina. I accepted Christ as my Lord and Saviour at the age of 12 at Popular Spring Baptist Church on Sand Mountain. I was baptized in an old mill creek between Sand Mountain and Lookout Mountain.
I have been married to my beautiful wife, Sharlene, since Dec. 05, 1970. God blessed us with two wonderful children Jeffrey (Jeff) and Amanda, along with their spouses Amy and Nathan, and two grandchildren Madison and Wyatt.
I was ordained as a Deacon at the Cloud Spring Baptist Church on Aug. 02, 1998, and served there as a deacon until 2006. I have served as a Deacon at Parkway Baptist Temple since October of 2010. My goals as a Deacon at Parkway Baptist Temple are to support my Pastor as the Under Shepherd and the spiritual leader of the church, to be missional in my endeavors to serve our Lord and Saviour, and to serve God's people by loving them and protecting them from the evils of Satan. I am ready to help our church family on their spiritual journey in any way that I can.
David Burney Trivia:
My favorite person in the Bible is Daniel.
My favorite verse is Philippians 4:13 "I can do all things through Christ which strengtheneth me".
My favorite book is Ephesians.
My mentors were my Father-in-Law, Charles A Biddle, Dr. Ronnie Hooker and Dr. Larry Smith.
Meet My Family: