Eddie Caheely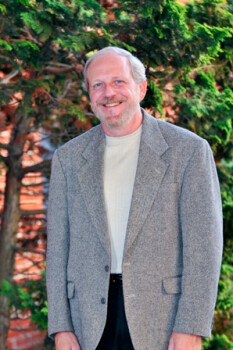 I have been an active member of Parkway Baptist Temple since the fourth grade, (this includes the Park City Baptist days from which Parkway Baptist Temple was built from). Let me begin my testimony by saying that my fourth grade year was a life-changing year for me. Here is why—one day our teacher had politely asked the students if anyone had attended a Sunday Easter Service over the weekend, and wanted to see a show of hands. Most of the students quickly raised their hands. However, I didn't attend an Easter Service. Nevertheless, to keep from being terribly embarrassed, I raised my hand too. That memorable day I went home and asked my mother why we didn't go to church.
Mom had a friend who attended the Park City Baptist Church, and we started regularly attending. One morning the pastor slowly walked to where I was sitting, and ask me if I wanted to be saved. I went to the altar not completely understanding what for. Years later, being married and even elected to the office of the church treasurer, I started having firm uncertainties about the validity of my salvation. Being under deep conviction of the Holy Spirit and suffering through several very miserable nights of doubting my salvation, I called my pastor and on June 8th, 1978. He walked me through the Scriptures and that day I received salvation.
Serving the church has always been a part of my life. I served as the church treasurer for over 20 years, and I have served as a deacon for 15 years. I genuinely believe that many Christians have a common misconception that Deacons are called to "run" the church. Nothing could be further from the truth! I firmly believe that the Scriptures teach that deacons are exclusively called to serve the church (cf. I Timothy 3:8-13, Acts 6:1-7). I've always tried to be a loyal and trusted servant to the church and the pastor. My genuine goal as a deacon is—to faithfully serve the Lord, the church membership, and its pastor, with the talents and spiritual giftedness God has given me.
Meet My Family: